Thank you for Visiting
The Scarlet Abbey
Here at The Scarlet Abbey our sole objective is to provide the client with a great appearance experience at any event.
We invite new clients to join The Scarlet Abbey and instantly, the client will notice the difference between us and other booking agencies. We pride ourselves with quality client service while maintaining a high level of professionalism, care, undivided attention, and compassion.

The Scarlet Abbey staff takes their time researching appearance events for the right "fit" for every client specifically, while providing a personalized approach with each client.

Our pledge to clients is simple and to the point
Scroll through our list of amazing talent and let us know if you would like to book.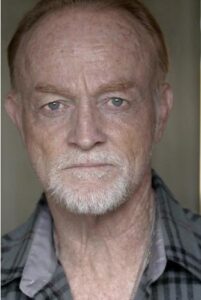 Tim DeZarn was born on July 11, 1952 in Cincinnati, Ohio, USA. He is an actor and producer, known for The Cabin in the Woods (2011), Fight Club (1999)
Read More »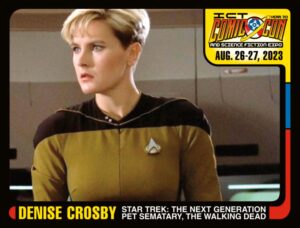 Trekkies for life! Please give a big ICT Comic Con and Science Fiction Expo welcome to Denise Crosby! Of course we know Ms. Crosby for
Read More »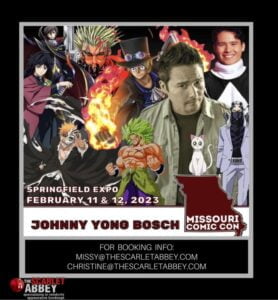 Johnny Yong Bosch will be at Missouri Comic Con this weekend! Come out and say hello!
Read More »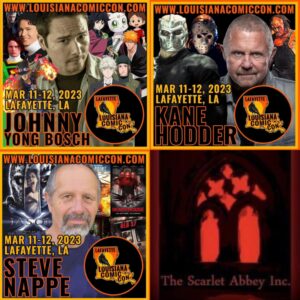 Looking forward to next weekend with this crew!!! Don't miss your chance to come out and say hello to Johnny Yong Bosch, Kane Hodder and
Read More »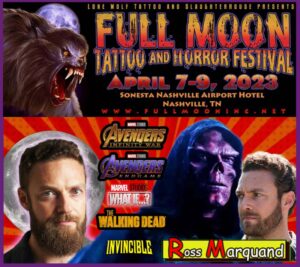 The Nashville Full Moon Tattoo and Horror Festival celebrating 20 years. APRIL 7th-9th at the Sonesta Airport Hotel. Our next guest was a main stay
Read More »
SEE THE COMPLETE LIST OF OUR CLIENTS